Planning Your Mentoring Program
November 28, 2017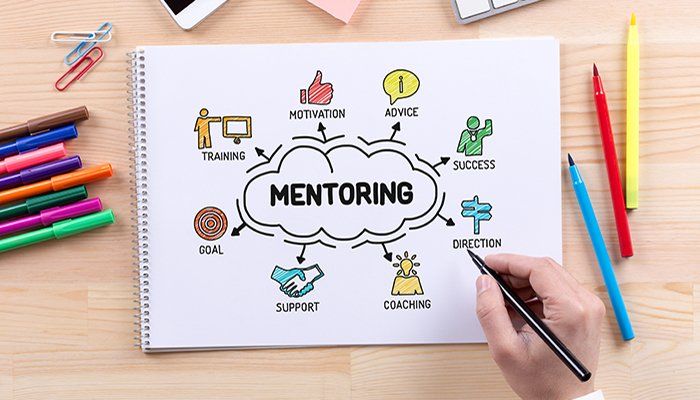 When implementing a mentoring program, or even improving your current program, there should always be a period of planning that takes place before the program can begin. This planning phase helps organizations to answer several important questions that will impact the success of the mentoring program. These questions should include the following…
Is everyone clear on the definition of "mentoring" within our organization?

What expectations do the stakeholders have?

Do all mentoring program participants understand their roles?

Has a specific set of program and partnership objectives been agreed upon by key decision makers?

How will program ROI be measured?
While the process of gathering this information, and planning your mentoring program, may seem challenging, the benefits are worth it. These benefits include optimal program implementation, maximized ROI, and program sustainability.
At Insala, we offer the Hi-Impact Mentoring® MORE (Mentoring Organizational Readiness and Effectiveness) Workshop. The MORE Workshop is an expert-led strategy session in which key stakeholders will be guided in answering those specific questions, and many more, which are crucial to the success of mentoring as an organizational strategy.
During this workshop, we take the time to help your organization with the following…
Understand the critical success factors of any mentoring program

Build a business case for mentoring to position it strategically and measure success

Gain expert advice on managing program challenges and avoiding pitfalls
Many of our clients have seen great success from the MORE Workshop.
"One way in which we demonstrate our commitment to employees is to provide opportunities for them to develop; mentoring is an important component of employee development in North America. Insala supported us in leveraging formal mechanisms and provided us best practices to launch a sustainable mentor program.
The MORE Workshop was our pivotal starting point, strategizing with stakeholders to build a practical plan for implementation including communication, training, metrics, and more. The outcome has been a clear benefit for participants and for Solvay."
- Kelly Bessler, North America Learning Specialist, Solvay
If you are interested in learning more about implementing a mentoring program for your organization, please contact us today.
Learn more about Insala's
Free Webinars
Search By Topic
Insala's Whitepapers