5 Best Practices When Coaching Employees
June 28, 2019
Employees want corporate coaching. In fact, 72% say it boosts their performance and 68% say it improves their satisfaction at work. Simply implementing a coaching program isn't always enough though. It has to be effective and promote employee success.
The Coaching conundrum, according to BlessingWhite, is that there is a disconnect between what is expected of managers when coaching employees and what actually occurs. Unfortunately, managers arenít being used to their full potential when coaching employees. 78% of managers are expected to coach employees, but only 23% say that it ties into their salary. This is preventing employees from receiving the coaching they ask for!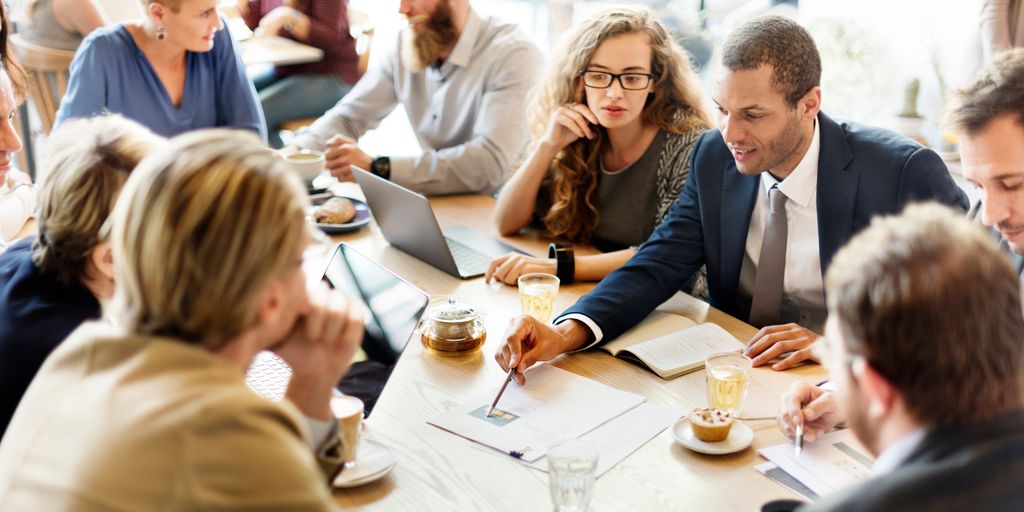 BlessingWhite also found that there are many barriers that managers say prevent them from coaching employees. The 2 main reasons being that it takes too long (29%) and that they donít have all the answers (17%).
Corporate coaching isnít about having all the answers. Itís about sharing your expertise and using the best resources to do so. To combat this coaching divide, we have curated a list of 5 best practices for coaching employees. These practices should simplify the coaching process to save you time and effort.
1. Determine Who to Coach
Although you shouldnít leave anyone out of your corporate coaching efforts, there are 3 types of employees who can benefit the most from it: HiPo employees, low performers, and millennial leaders. Your organization will also see the benefits of coaching these groups as their engagement and performance improve.
HiPo Employees
HiPo employees represent an organizationís strongest leadership pipeline. Gartner found that they produce 91% more valuable work and exert 21% more effort than non-HiPoís. Of course, this is only possible when their needs are met and theyíre given the proper tools.
Unfortunately, 25% of HiPo employees plan to leave their organization within the next year. Organizations are not developing their skills effectively. This is why itís so important to coach these types of employees.
Developing your HiPo talent further through coaching allows these employees to outperform their counterparts by 4.2%. Targeting these employeesí strengths and providing recognition are the first steps to employee retention and development.
Low Performers
Every organization will have employees who donít perform as well as others. Your first instinct shouldnít be to fire them, but to decide how to improve their performance. Scolding and micromanaging is never the answer. Instead, you should know how to coach employees in these cases, as they have potential too. After all, you hired them for a reason.
Coach employees in this group by focusing on their strengths as well. Gallup found that employees who use their strengths are 6x more engaged and 8x more productive.
Coaching can also reduce stress and other factors that hinder the performance of these employees. Finding exactly what these factors are is the first step to successfully coaching employees to become key components of the organization.
Millennial Leaders
We wait too long to train our leaders. The average age of first-time managers is 30, but leadership training tends to focus on employees who average the age of 42.
Itís crucial to focus leadership development opportunities toward millennials. They will be the majority of the workforce within the next few years. In fact, millennials make up 28% of managerial roles and 48%of director-level roles or higher!
Coaching employees in this group prepares them further by giving them the confidence needed to be effective leaders. Providing your own expertise through coaching also lowers the risk of millennial leaders making costly mistakes.
2. Give & Receive Feedback
Feedback is a must in any everyday operation, and especially in coaching. Gallup found that employees who receive strengths feedback are 15% more likely to stay with their organization than those who receive no feedback.
When coaching employees, focus on the skills you are working to improve and always provide feedback, negative and positive. The tricky part is delivering the right balance of positive and negative feedback. Here are some stats to consider when providing your coachee with feedback:
37% of employees say a manager who is overly critical would cause them to leave their job (Globe News Wire)
Managers who provide the right amount of feedback received an average score of 8.6/10 (The Predictive Index)
92% of employees say negative feedback is effective when delivered appropriately (Harvard Business Review)
3. Discuss Meeting Strategies
This simple practice is often overlooked, but itís important for the success of coaching employees. Everything should be written down. Meeting times, objectives for the next meeting, and goals.
You are 42% more likely to achieve your goals when you write them down! As a coach, writing down objectives is also important.
Write down what objectives were completed in the previous meeting, and what objectives should be met next. This ensures that every point has been covered and eliminates any confusion.
4. Have a Conversation
When coaching employees, donít bark commands then expect the coachee to improve. Have a conversation and discuss interests and similarities. Itís important that the coaching relationship feels authentic to be successful. So, have a prepared set of questions and objectives but tie them into the conversation.
People also remember points better when they are tied into stories and scenarios. Coaching should be fun and productive for you and the employee. These two things arenít mutually exclusive. So, when done strategically, youíll see the results you hoped for.
5. Create Content & Use Technology
Donít limit your corporate coaching abilities to solely face to face communication. This is the best way to make coaching employees boring and tedious.
You can share videos, articles, infographics, presentations and more with coachees. You can even create your own. This increases their confidence in the coaching relationship as the content visually reinforces your points. Content also keeps coached employees engaged because you can always find a way to appeal to their interests.
Corporate coaching is used to its full potential when implementing coaching software. With software, the organization can keep track of engagement and the overall success of each coaching relationship. As a coach, you can send out surveys to your coached employees. This allows you to receive feedback so that you can always keep improving.
Related Articles:
Learn more about Insala's
Free Webinars
Search By Topic
Insala's Whitepapers