The Benefits of Reverse Mentoring for Your Organization
June 21, 2019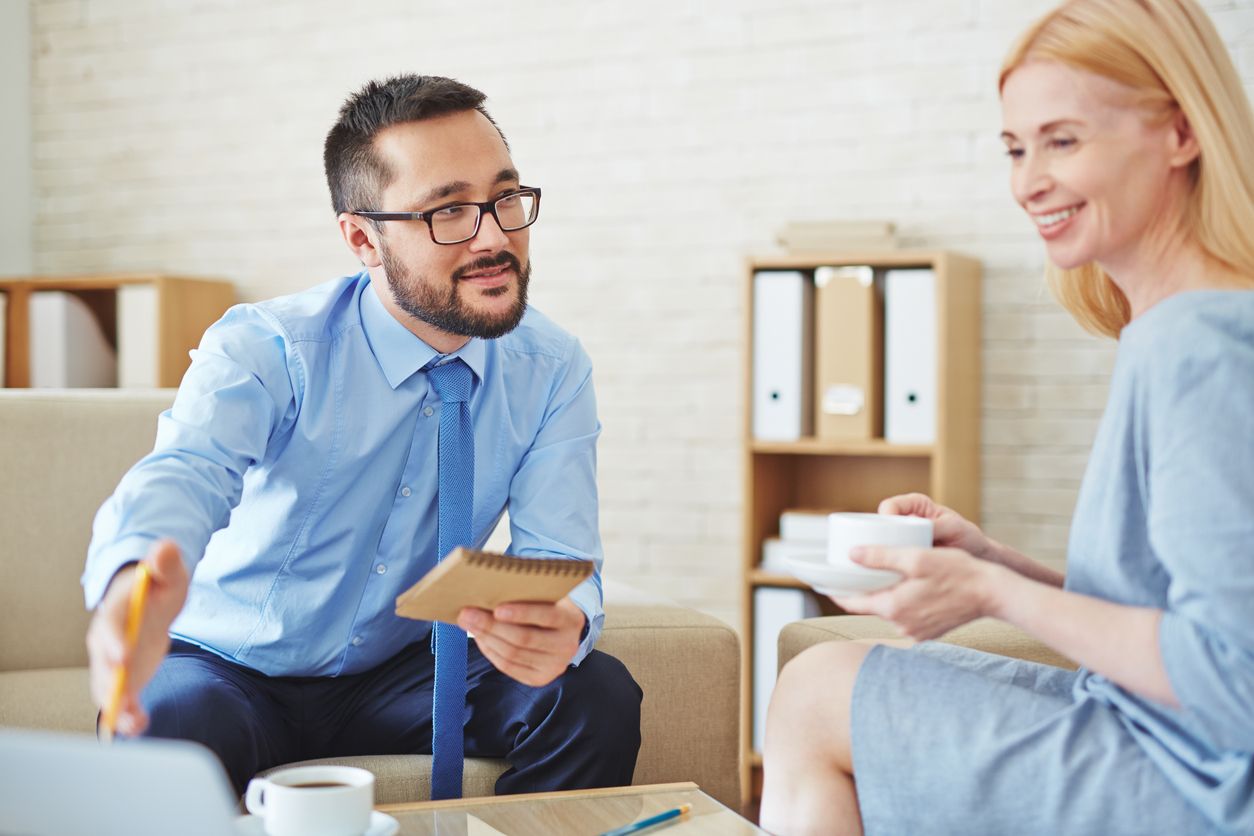 Time and time again, traditional mentoring in the workplace has proven to be an effective way to develop employees. Organizations that have been willing to invest in traditional mentoring have seen undeniable benefits. Their workforce has grown, and mentors and mentees have become more engaged and productive. However, the workplace is always evolving.
Are you seeing the evolution take place? If not, it's happening right in front of you. Older generations are leaving the workforce and new generations are entering. What makes this unique compared to the last decade is rapidly growing technology.
These technological advancements have brought many exciting opportunities to organizations. New jobs have been created, calling for more mentoring in the workplace to show everyone the ropes. However, many people have been left behind, as they can't learn this new technology fast enough. Therefore, many new forms of mentoring have risen.
These new forms of mentoring are known as modern mentoring. One of the most popular types of modern mentoring is reverse mentoring.
Why Reverse Mentoring?
In many instances, a less experienced employee wouldn't normally be given the opportunity to be a mentor. With reverse mentoring, they can gain confidence in a role that is usually only held by organization leaders. This confidence can empower them to take their own leadership development to the next level.
Reverse mentoring is also one of the easiest modern mentoring programs to implement. Compared to other forms, it is the most like traditional mentoring programs. Like traditional mentoring, reverse mentoring can be face-to-face. The only difference is that mentor and mentee roles are reversed.
This role reversal allows individuals to step out of their comfort zone. Your organization should want people to step out of their comfort zone. That is when new ideas can begin to form and spread. A reverse mentoring program has many benefits, but we want to talk about 3 of the most important ones:
Diversity and Inclusion
One of the most rewarding benefits of a reverse mentoring program is diversity and inclusion. In many cases, diversity and inclusion is the missing puzzle piece needed for organizations to be successful.
McKinsey & Company found that organizations with high gender diversity in their c-suite are 21% more likely to outperform on profitability. In addition, organizations with culturally diverse boards are 43% more likely to receive higher profits.
However, getting diversity and inclusion right can be tricky. You've got diverse teams in your organization, but can you empathize with them? Do they fit into the culture? Can they do their job effectively?
Reverse mentoring is a useful tool if your answer to these questions is "no." Let's say a senior partner is mentored by a minority within the organization. This pair can discover the things they have in common. Most importantly, their differences will be highlighted, providing new light to the senior partner.
Reverse mentoring should focus on other groups like disabled and LGBTQ individuals as well. From past reverse mentoring relationships, senior level mentees have acted to break down physical and emotional barriers. This helps to promote diversity and inclusion in their organization.
Millennial Retention
According to Deloitte, 63% of millennials believe their leadership skills are not being fully developed. 66% plan to leave their organization by 2020. If your organization is struggling to retain your millennial talent, you may need to focus on leadership development. An effective way to empower this generation who strive to be leaders is reverse mentoring.
Millennials want to improve their communication skills. They want help navigating their career path, and they want to innovate. In a reverse mentoring program, the millennial plays the role of the mentor. This puts them in a leadership role, allowing them to:
Teach older counterparts about new technology
Introduce new employees into the company culture
Provide their insight on new trends and how they impact the organization
As you can see, reverse mentoring benefits millennials and your organization. It prepares them for highly anticipated leadership roles. In addition to this leadership development, they feel fulfilled and valued by your organization. In return, you will see higher retention rates, productivity, and engagement.
Gain a New Perspective
One common goal in any reverse mentoring relationship is gaining new perspective. An effective senior leader should be able to connect with every individual down the ladder. This doesn't mean having to know their personal lives but knowing how their roles fit into the big picture.
We believe Alan Webber, the co-founder of Fast Company, said it best: "…by the time you're in your forties and fifties, you're not in touch with the future the same way the young twenty-something's are. They come with fresh eyes, open minds, and instant links to the technology of our future."
As new technology and processes are created, older generations become less aware of what the current business trends are. This lack of information on the senior leader's part is a knowledge gap. Reverse mentoring is a way to bridge this gap 1-on-1.
During a reverse mentoring program, the senior leader (the mentee) should ask their mentor about their feelings toward the organization:
What do we do well?
What should the organization improve on?
How do you feel about the culture?
Asking questions like these in a reverse mentoring relationship allows you to discover the faults in the organization. You can catch any individual who feels like they have fallen through the cracks. You may even uncover the reasons why individuals leave, or what's causing them to be disengaged.
Reverse mentoring allows you to gain perspective on what's hindering the progress of your organization. Identifying these issues is the first step to recovery. Recovery for the organization and in the trust an individual feel towards you.
Related Articles:
Learn more about Insala's
Free Webinars
Search By Topic
Insala's Whitepapers