Bringing Gender Diversity to Your Leadership Team Through Mentoring
May 22, 2018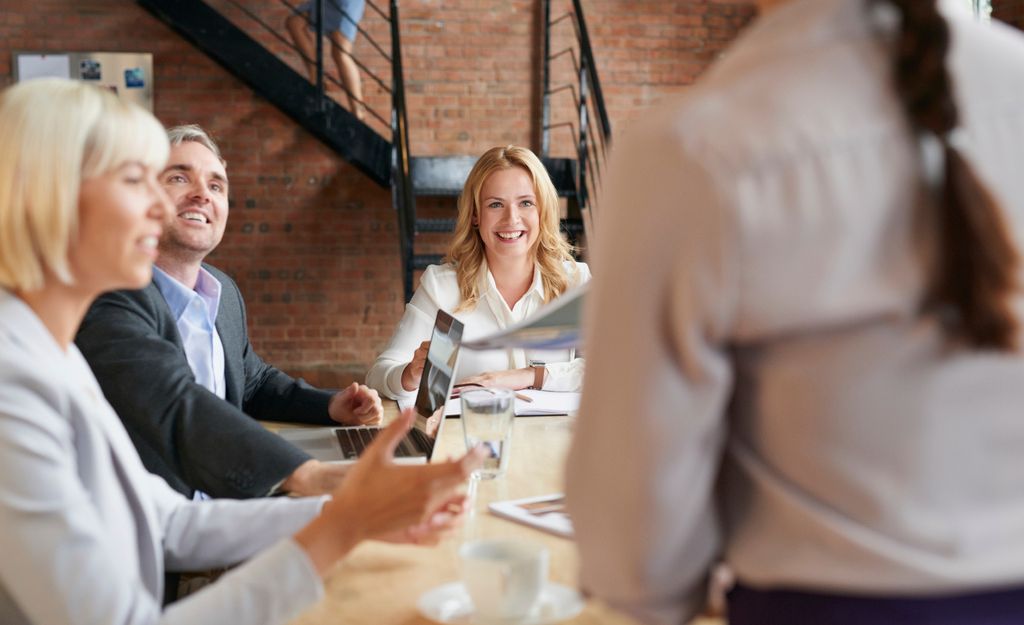 In todayís business world, only 5.4% of S&P 500 companies have placed a woman as their CEO. In some minds, it may seem like this means that having a woman in a leadership role means these organizations are less successful, but that is not the case. Staples, Progressive, Cambellís and General Motors are just a few of the companies that have a female CEO. These arenít small organizations and their success is known worldwide.
You may think that having a woman as a CEO does not truly affect the success of these companies, but that isnít the case. Researchers have found that Fortune 500 companies with the highest representation of women board directors are performed better financially. The following numbers show the truth to these studiesÖ
Return on Equity: Female friendly companies outperformed the competition by 53%.
Return on Sales: Companies with women on their board saw a 42% higher return on sales.
Return on Invested Capital: The companies with more women board directors turned invested capital into profit 66% more successfully.
These numbers lead us to wonder, at a time when organizations are looking to drive financial performance and create competitive differentiations, why hasnít the number of women in leadership roles increased even more?
Many organizations are falling behind on bringing gender diversity to their leadership team and not leveraging women in leadership roles is a missed opportunity for these organizations to achieve even more success. But how can they make a change? We believe these women leaders should be empowered through mentoring partnerships.
So, why mentoring? Well, itís been proven that mentored employees advance faster, are more productive, and navigate an organizationís culture better. But, the biggest reason that we believe mentoring is the answer to empowering women leaders is because it is working.
Many women choose to leave an organization because they do not believe their abilities are valued by their leaders, but mentoring can help to create a perception of work for the participants. These women see that their organizations are willing to invest in their leadership goals and their desire to move forward in their careers. This also helps increase employee retention for the organization.
Mentoring helps to give women a push in the right direction. They are given a safe place to articulate their career ambitions and put a plan in place to achieve them.
Being a part of a mentoring relationship holds women accountable to achieve their career goals. Not only are they putting their goals out there, but their mentor is helping to keep them on track and push them in the right direction to achieve success.
Building a solid network is a great benefit that all participants can receive from mentoring, but this is especially important for women. Many women believe that men are more capable of networking, but having a mentor opens new possibilities to build a professional network that they may not have had access to before.
One of the most important part of being a leader is being able to have confidence in your abilities perform necessary tasks and make tough decisions. Mentoring gives women access to new skills and competencies that help them to build the confidence necessary to be an effective and successful leader.
We believe that Twitter CEO, Jack Dorsey, made a great point when he said, ďAny time you bring together diverse perspectives, it just creates a bunch of potential that you werenít really expectingĒ. For several successful organizations, this potential has been found by using mentoring programs to increase the number of women on their leadership team.
If you are interested in empowering your employees through mentoring, please contact us today.


Related Articles:
Learn more about Insala's
Free Webinars
Search By Topic
Insala's Whitepapers