Women in Mentoring: The Mentor
November 30, 2018
Have you ever wondered why we see more men as mentors? We believe this is because mentors are usually in a senior position and we often see more men occupying those positions. In fact, studies have shown that men are 40% more likely to be promoted to senior positions than women, so they would also be more likely to hold the position of a mentor.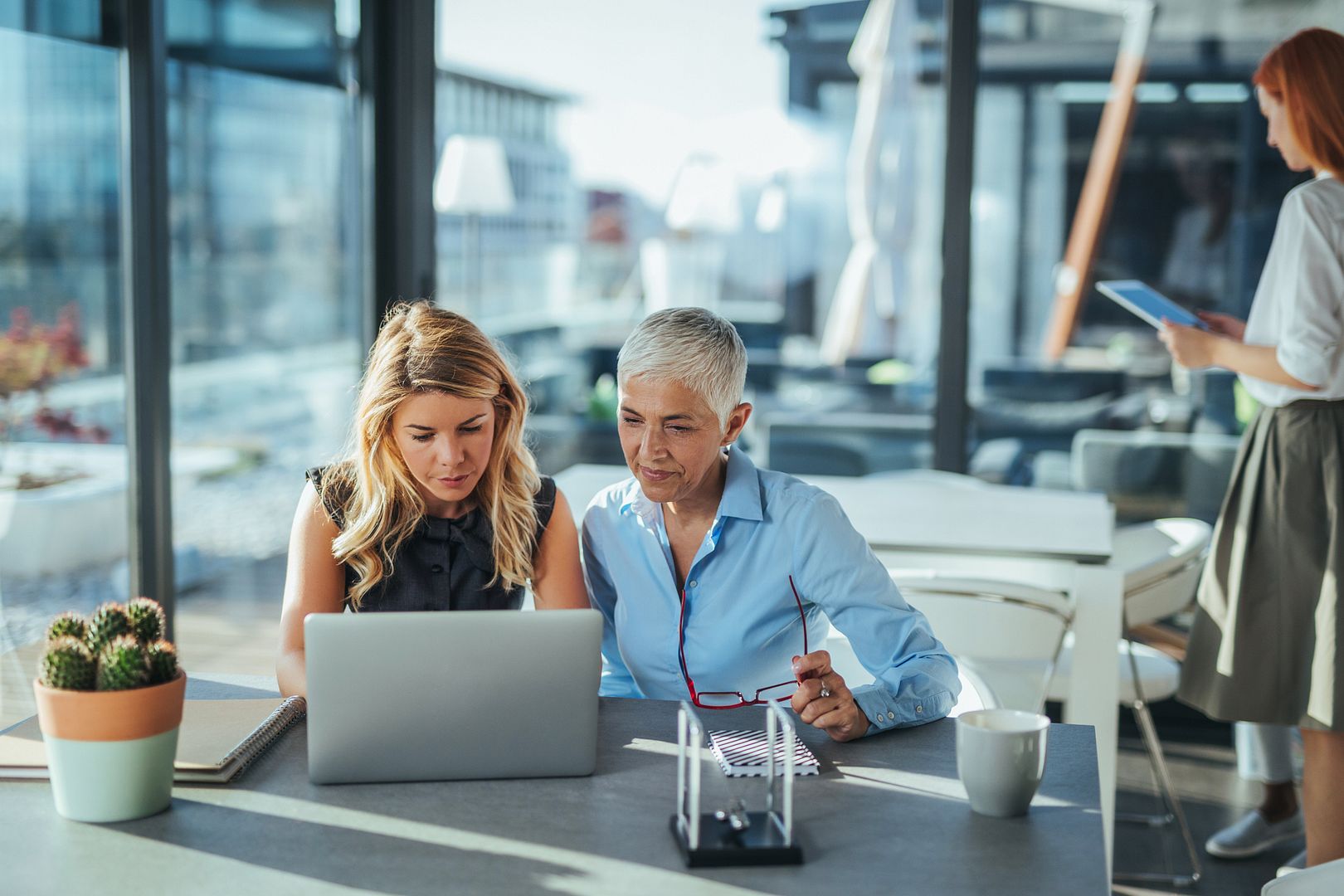 However, we are beginning to see an increase in the number of women earning leadership roles within their organization and many of them are giving back by becoming mentors. But they aren't taking the same approach to mentoring as men. Their unique approach is proving that women mentors can bring many benefits to the mentoring relationship.
A Great Mentor Match
Recent studies have shown that women care more about the chemistry of the mentoring relationship than men. They see it less as a transaction and more as a relationship. Because women are more open in this way, they tend to ask more questions and get the mentee to really open up. This creates a genuine and trust-based mentoring relationship.
If a mentoring relationship is built on this foundation of authenticity, the chances of a successful mentor match increase.
A Nurturing Approach
Women have been known to approach mentoring in a less intimidating and more appealing way. They look at the big picture while keeping their mentee's thoughts and feelings in mind. They use their emotional intelligence to help the mentee improve on their own emotional intelligence as well as other soft skills. With a mentoring relationship like this, a female mentor will not only focus on what their mentee needs to do to reach their goals, but also help them recognize the personal barriers they must overcome to succeed.
A Unique Perspective
When women mentor women, the mentor can relate to some of the barriers their mentee faces. This allows them to assess and validate the emotional aspect that goes into their mentee's decision-making process and help them through it with relatable advice.
When women mentor men, the mentor can help their mentee understand challenges that they may have never faced. This can give men a unique perspective when collaborating with women in their organization.


Related Articles:
Learn more about Insala's
Free Webinars