Mentoring Programs - The Unique Approach to Employee Retention
September 28, 2017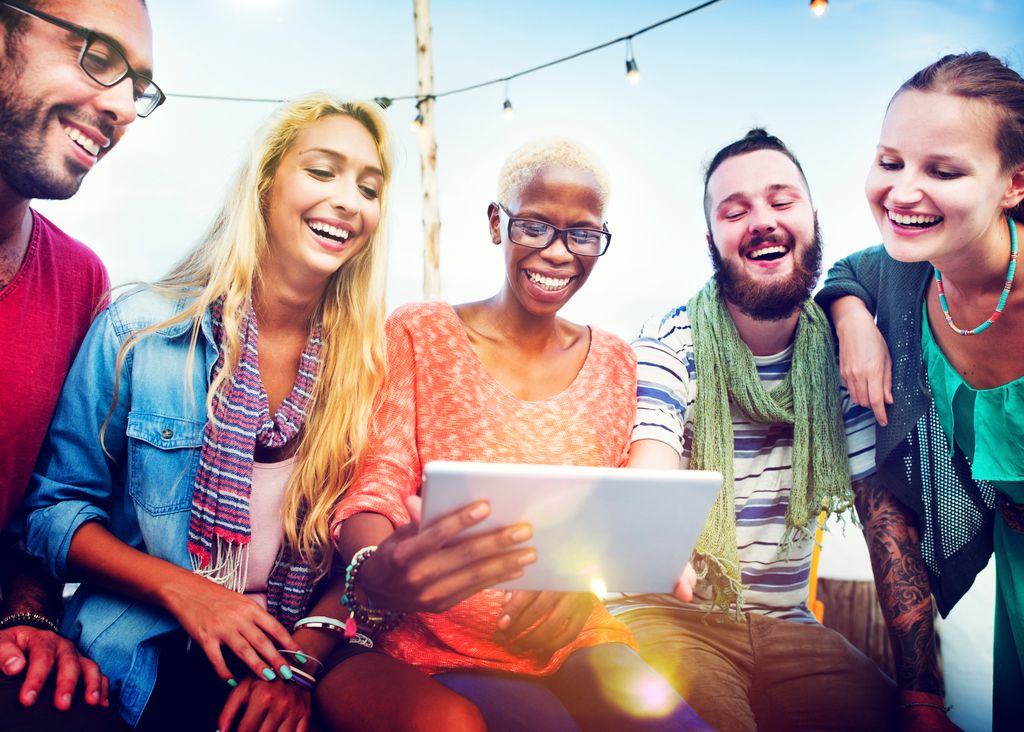 According to
Deloitte's 2016 Millennial Survey
, millennials now occupy the largest share in the labor market (32%). This makes the absence of millennial company loyalty, engagement, and retention pressing and important business concerns. Of millennials surveyed, Deloitte reports that almost 2/3 are not happy with the leadership development opportunities offered, and a shocking 66% expect to exit their organization within the next few years.
According to the Harvard Business Review, there are three persisting reasons why individuals exit organizations:
Perceived lack of career development
Their manager
A better job
Mentoring can directly address the first two reasons, and indirectly influence perceptions of the third.
Mentoring addresses a perceived lack of career development by matching the employee with a mentor who can highlight and guide a personalized career path. Through the tenure of the mentoring partnership, the employee works on developing targeted competencies unique to their selected career path, all while being introduced to the mentor's professional network to create new career opportunities.
Mentoring can also be used to explore and develop competencies related to being a good manager. In this type of mentoring, mentees are managers who need to develop their leadership skills. A more experienced leader who displays leadership characteristics valued by the organization serve as mentors. In this way, specific managerial issues can be discretely addressed with the mentor. Once retention issues are addressed regarding career development and managers, your employees will be less likely to view another company's job offer as "better".
Developing a Business Case for Mentoring
Just like when you ask for a loan at the bank to start a new business, you have to create business plan. The same should be applied when getting the budget for your mentoring initiative. The business case can also be used later on to track the success of the mentoring program.
Organize and summarize important data points. Important data points to consider when pitching mentoring for retention is two-fold: (a) turnover rate, and (b) turnover costs. Turnover costs can be calculated by factoring in recruitment costs, average productivity losses, and onboarding time for the replacement hire. Additional peripheral factors that effects your business relationships must also be considered. Turnover impacts your employees, customers, and talent pipeline. Once you come up with a holistic idea of your mentoring costs, you can then begin to create a budget to acquire mentoring software.
Show how mentoring can help. Although the Deloitte Millennial Survey provides a shocking call to action for organizations, it also found that mentoring supports retention initiatives. Mentoring for career development increases tenure, increases employee loyalty, and develops leadership skills. Millennials who received career development assistance, such as mentoring, were almost unanimously satisfied (94%), and felt that their mentors cared about their development (91%).
To learn more about mentoring for retention, please watch Insala's on-demand webinar, "How Mentoring Can Boost Retention and Your Bottom Line." In this webinar, we walk you through how to create a business case and launch a mentoring program for retention, as well as conduct polls with our attendees about their experiences and concerns with retention.
Five Steps to Launch a Mentoring Program for Retention
Insala's experience and expertise has resulted in some key insights into the steps of making a world-class mentoring program for retention.
Employee Attitudes Survey. An employee survey can identify any retention issues to address. Questions can include how people feel about their role, and their intention to leave in the next two years. Results can help you choose the best types of mentoring programs to address retention. Some example programs can include Onboarding, Career Development, Leadership, and Management Development. Additionally, make a note of your current turnover rate, so you can compare it to the rate achieved after the program.
Identify and Train. Recruit mentors and mentees based on your program's objectives and survey results. Consider qualifying your mentors to ensure they have the competencies to be a good mentor. If your survey and objectives suggest career development should be the focus of the mentoring program, make it a program that is open to all employees.
Create a Mentor Matching Questionnaire to Address Retention. One example question could ask why the mentee needs mentoring? This question could have such answers as needing onboarding, improving leadership skills, career development, etc. Also consider adding matching questions that span experience/career level, skills and/or competencies, and department/location.
Set Goals and Launch! Set your program goals so you can measure your success. Communicate your program internally to really sell the program to participants, and express the value of mentoring. Finally, you are ready to launch your mentoring program!
Re-survey. When you program ends (usually about 9-12 months later), you should take some time to re-survey your employees. The questions in the survey should be the same as the first employee attitudes survey so that the results of the two surveys can be fairly compared. When you finally crunch the numbers, and compare the new turnover rate, you should be able to communicate any progress made in retention to your leadership team.
How Insala's Consultative Approach Benefits You
Insala's unique consultative approach at every step of mentoring implementation so a successful and sustainable mentoring initiative blooms within your organization.
Related Articles:
Learn more about Insala's
Free Webinars
Search By Topic
Insala's Whitepapers